StanceNation decided to spring this show on us out of nowhere, but even so, it turned out to be one of the best shows I've attended in years.  They only had a couple months from announcing it to put together a well organized event that brought out a lot of new cars that were amazing.  Elvis Skender brought out his Lexus and I must say, it is one of the cleanest Lexus' that I've witnessed.  All the body work was molded perfectly and was silky smooth.  The vibe from all the car owners was very up beat.  All that I talked to said the roll in was extremely organized and took no time at all to get all the cars in the building.  That is very refreshing to hear, because that means it CAN be done.  Time for other events to take note.
My ride to the show was pretty uneventful, but I did run into a widebody Miata on the way and got a couple pics so that passed the time a little.  Once at the show it was really easy to park.  They had the parking garage open for only $5.  Once parked, it was super easy to get to the convention center and get inside.  Ticketing was pretty organized and I got in early before a bunch of people so I could get some pics without dodging people everywhere.  I immediately ran around looking for cars I wanted to spend a little time with to get a good shot.  I challenged myself with getting a pic of every car at the show, but I wanted to make sure I took the time with some builds that I really liked, so I did that first.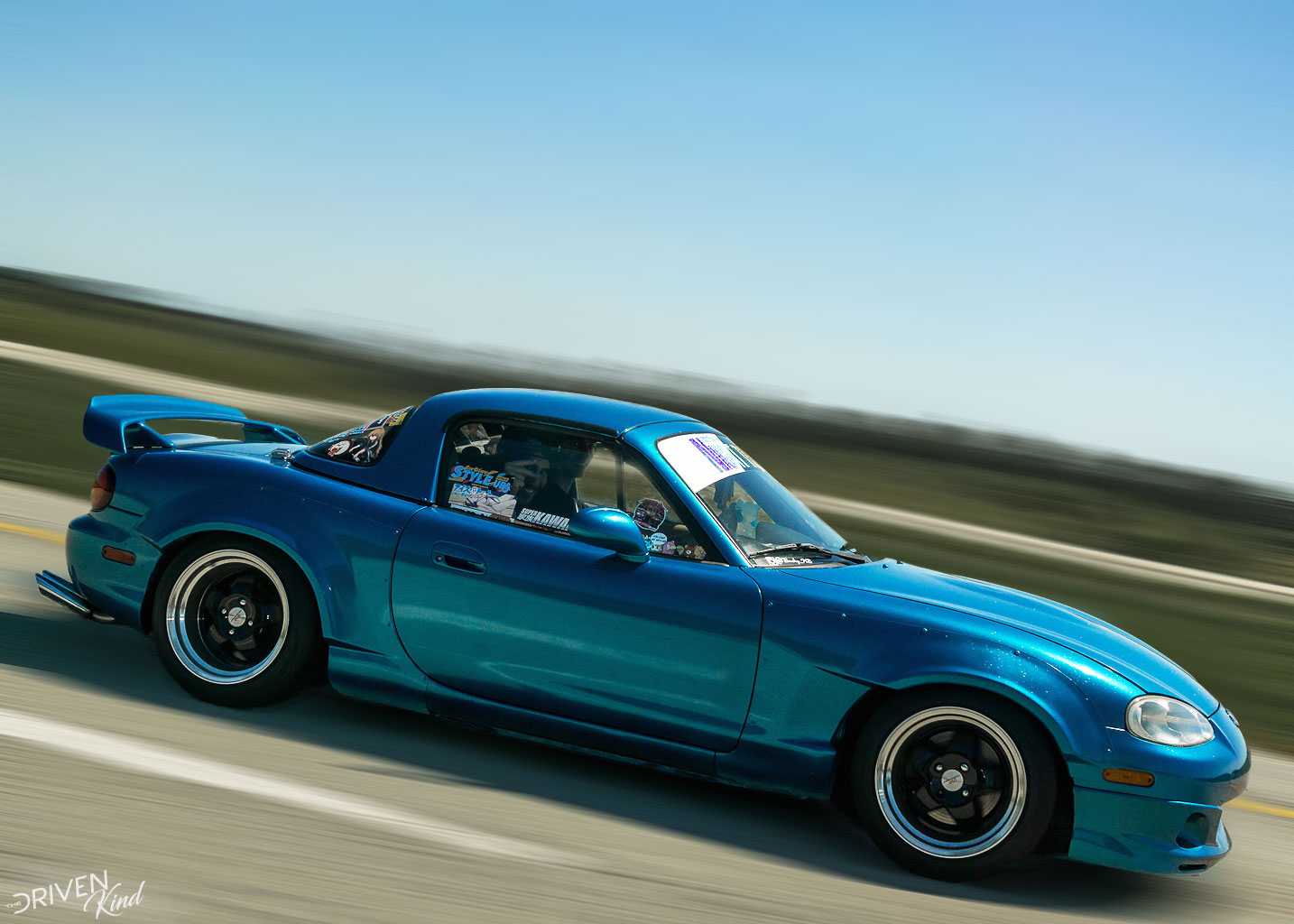 Shortly after I had begun my mission of shooting every car, I quickly realized that it was a bad idea.  I think I ended up doing like 500 squats that day trying to get the right angles.  If you know me, you know I'm not the smallest of guys, so my legs are killing me today.  I can check leg day off the weekly list.  I walked up and down every row of cars stopping and shooting every car I saw.  I'm proud to say that I made it all the way through the show and I believe I got every car.  I've since decided that I won't be doing that again, not only was it a lot to do that day, I'm realizing that it's going to be a ton of processing in the coming days.  I'm going to attempt to get through it all, so keep checking back.
Driving home wasn't the boring event that getting there was.  An hour into my drive I-95 came to a standstill.  The only time I moved was when people got out of line to turn around and find another route.  I'm still kicking myself for waiting it out for an hour before I decided it was time to do the same.  It was fun watching someone pull out a go cart and start doing donuts in the median while we were stopped.
Anyway, the show was a huge success in my eyes.  It brought out great builds, it was well organized, I had a great time seeing people and hanging out for a bit, and I got a new shirt, shout out to Ravi with Sorcery.
Below are the pics I got so far.  Like I said, I took pics of just about every car, so keep checking back as I find time to process them.
Leave A Comment
Comments