Eibach came out east to Orlando Florida bringing their Honda Meet.  I believe this is the first time they have come to the East Coast bringing this meet.  I started my day like I always do, looking at my torn apart car.  It depresses me every time I go to a car event and I can't bring my own car, but it's a Toyota, so I wouldn't be taking it to this meet anyway.  I hopped in the wife's Toyota Rav4 and headed out to UTI in Orlando.  Saw a slammed white Corolla with some wide ass wheels on 95.  I was only able to get an Instagram story pic, so you gotta be following to see it.  Oddly, the only other modded car I saw on the way was when I hit OBT and there was a Civic hatch at a light.  I was a few cars behind so I couldn't get a pic, but I did see the driver get out and lift the hood.  I was like damn, he broke down right before hitting the meet, but as the light turned green he closed the hood and got moving.  He ended up driving right by the meet, so I guess he was gonna skip it, or was going somewhere to perform whatever fixes before coming back.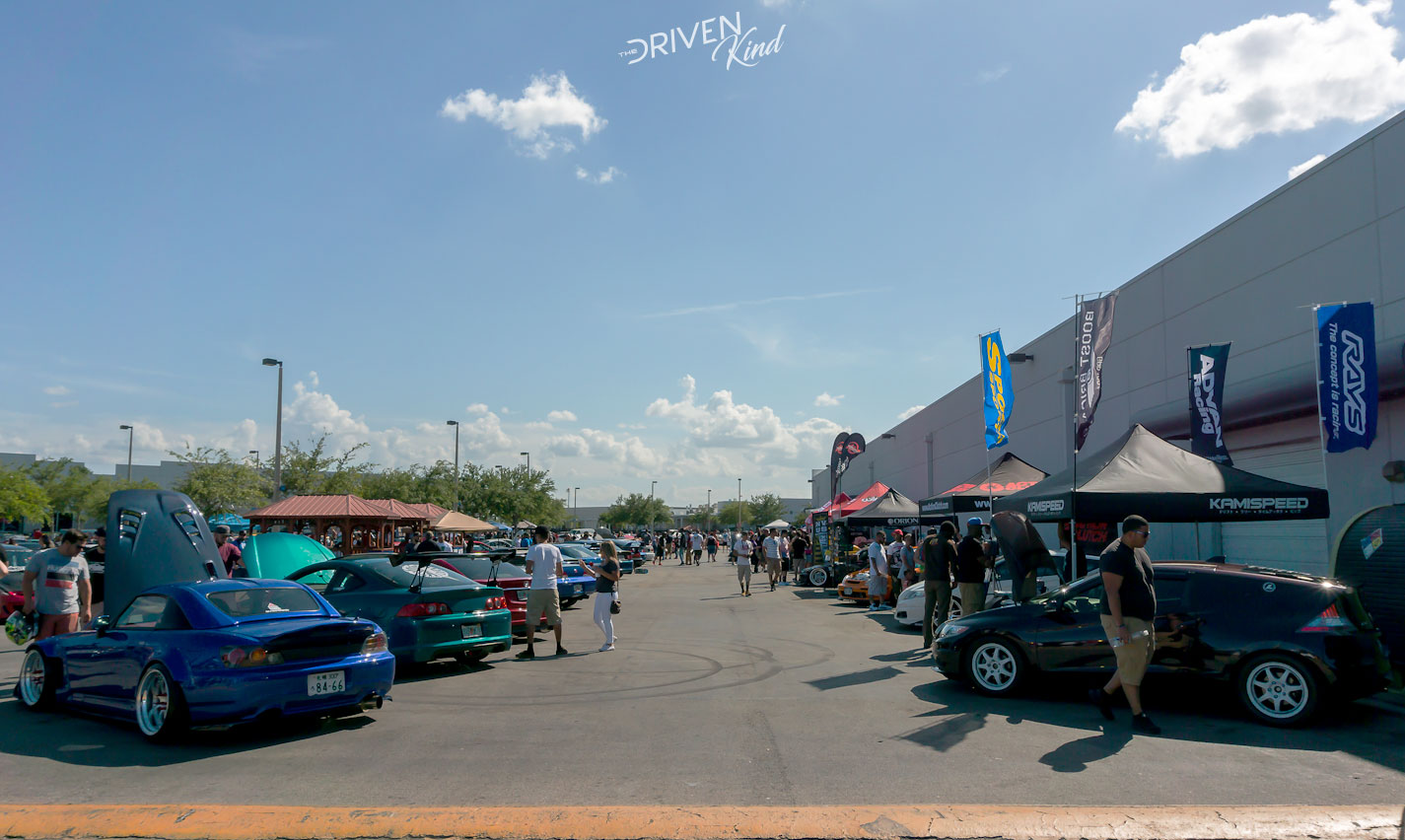 Once I got to the meet it was really easy finding a spot to park, given I wasn't in the show.  Immediately when I walked up I could tell this was going to be good.  There was a sea of Honda's to been seen.  I really liked how there was a large mix of oldschool, stance, tuner, whatever other label you want to give, basically a bunch of car enthusiasts with a ton of different styles.  I try not to put a label on peoples builds, I just like seeing people do what they like. It was pretty hot out, the Florida summer is approaching, but I took my time walking the whole show because I wanted to see everybody's different take on a Honda.  While walking around I noticed a really good vibe from myself and everyone attending.  This vibe was helped along by the tunes the DJ was playing.  It was really refreshing to hear some old school hip hop and classic jams.  Most shows you go to today play current stuff, that tends to sound the same after a while.  Maybe I'm old, but the old stuff just sets a good vibe to me.  Again, maybe I'm old.
I'd like to thank Eibach for bringing this to Florida and congratulate them on putting together a solid show.  I hope they plan on more shows on the East Coast in the future.
Check out my coverage from the show below.  I have a ton of footage to go through, so keep checking back as I add more.
Leave A Comment
Comments